Gym & Group Fitness
Kā whare me kā rōpu whakapakari tinana
PLEASE NOTE: in order to gain access to our facilities you will need to be double vaccinated against COVID-19 and be able to provide proof of your vaccination status through 'My COVID Record'. To view our full COVID-19 policy, please click here.

Get fit and keep healthy in our integrated multi-purpose facility located at Queenstown Events Centre (QEC),  Frankton.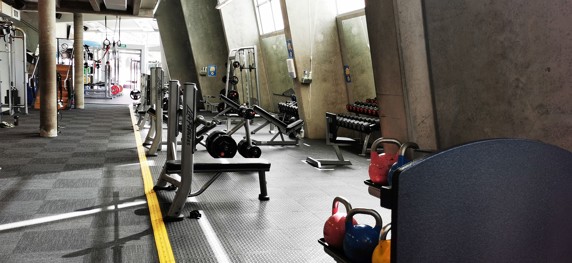 Whether you're already a regular gym-goer or just starting out on your wellbeing journey, you can enjoy a wide range of modern gym equipment, training spaces, group fitness classes (both Les Mills and our own Alpine classes), plus FREE access to council-managed swimming facilities at Alpine Aqualand (next to the gym at QEC), Wānaka Recreation Centre and Arrowtown Memorial Pool.
Weekdays

6.00am–9.00pm
Open until 11.00pm Tuesdays (gym only)

Weekends & public holidays

8.00am–8.00pm
Closed Christmas Day and New Year's Day

 

Close

Our open term contract means you're not tied into a long-term deal that doesn't work for you.

Our members asked for flexibility, without break fees and long term commitments. So that's what we're offering. Even better, there's no joining fee or cancellation fee. Just let us know in writing two weeks in advance if you're going to leave us (we'd love for you to stay though).

Get the best value from your membership with our range of options to suit your lifestyle. Depending on how often you will be using the gym, and whether you plan to live near Queenstown long term or short term, we have casual passes, 10-visit passes or membership options available.

All casual entry and gym memberships include the use of all Alpine Aqualand swimming pool facilities (except the hydroslides and learners' pool).

If you're buying a membership you can also choose whether you'd like to pre-pay up front or pay fortnightly via direct debit. 

Check out our pricing page for membership options. If you are unsure what the best option for you is, please give us a call on 03 450 9005 and one of our team will be able to talk you through it.

Close

Weights area
Our weights area contains a wide variety of modern, state-of-the-art machines and free weights from Life Fitness and Hammer Strength to suit everyone from beginners through to professionals. We have pin-loaded, cable and smith machines as well as lifting platforms and power racks, kettle bells, strength bags, adjustable benches, rotational training equipment, medicine balls, trap and Olympic bars, bumper plates, a 10-20kg barbell range and a 1-60kg dumbbell range. We also have extra training aids such as resistance tubing, wrist lifting straps, weights belts, dips and chin-ups belts, dowel rods, steps and squat boxes and pads.

Les Mills group fitness classes

Everyone's doing it. More than five million people in 80 countries around the world take a Les Mills group fitness class every week and we know you'll love them too. Whether you're interested in strength or cardio fitness, fat loss or toning, agility, speed, endurance, coordination, flexibility and health we have a Les Mills class to suit your fitness objectives.

Outdoor area
Explore our 'Muscle Beach' area and take your gym workout outside; we set up different equipment for you during the day and you'll find different workout options, bootcamps and courses happening in this area too.

Stretch/ functional area
We have a dedicated area upstairs for stretching complete with yoga mats, foam rollers and medicine balls; we also have plenty of strength and stability training equipment such as wobble boards, duradiscs, swiss balls and bosu balls.

Cardio area
Head upstairs to warm up, warm down or work out with a full range of Life Fitness cardio equipment including rowers, treadmills, cross-trainers, bikes, ski and kayak machines, and skipping ropes; it's spacious, light and airy with Sky TV... not to mention the stunning views out over the mountains!

Alpine Aqualand
Free access to Alpine Aqualand with your gym entry (provides access to pool fitness classes).

On-site physio with special rates for members - click here for more info

Complimentary fitness assessments and gym induction with your membership

Personal training options

Group training programmes and bootcamps

Rehabilitation

Free child minding for members at 'Playtime' (see below)

On-site café

Close

Looking for something a bit different from a gym workout or group fitness class? We also offer courses, workshops and bootcamps, and focused programmes that run for a few weeks or a whole term that can be booked for just a little extra.

We also offer programmes for specific ages like teens and seniors, as well as special interest groups including runners, yogis and those recovering from injury.

To see the full list of what's available click here.

Close

Playtime is our free supervised child minding service, exclusive to all Alpine Health and Fitness members and available every weekday during the school term, but closed during school holidays and on public holidays.

Playtime is available to children aged between six months to under five years, and is operated by local parent volunteers (more info below) who supervise the children while you workout.

Advance bookings are essential.  

Playtime sessions are a maximum of two hours. The staff/child ratio is:

1:3 for ages under 2 years
1:5 for ages 2 to under-5.

| Day | Opening hours |
| --- | --- |
| Monday | 9.00am - 12.00pm |
| Tuesday | 9.00am - 12.00pm |
| Wednesday | 9.00am - 1.00pm |
| Thursday | 9.00am - 1.00pm |
| Friday | 9.00am - 1.00pm |


Bookings

Bookings for Playtime sessions can only be made the day before by emailing customer services at Queenstown Events Centre:
qec@qldc.govt.nz 

Please note that your booking is only confirmed once you have received a reply from us.


Important Information

Each child must be enrolled prior to attending
Parent must sign in and sign out
Parent must remain within Queenstown Events Centre while child is at Playtime
Change of clothes, nappies, warm clothing and sunhats are required
Morning tea/snacks are highly recommended.

 

Volunteers wanted - can you help?

Playtime relies on an awesome team of volunteers. Can you help out for a few hours a week in return for a free gym and pool pass (which you can give to someone else if you wish)?

Playtime is open weekday mornings during school terms when members can drop off their pre-schoolers for a maximum of two hours per day. Email Tua for more details of what's involved for volunteers:
tua.hollebon@qldc.govt.nz

Ideally you'll be able to make a minimum three-month commitment so the kids can get to know you!

Close

We have two sets of change room facilities available: those alongside our stadium and those within our pool complex which include family change rooms and accessible change rooms. The stadium change rooms have lockers available (provided you bring your own small padlock) as well as hairdryers and GHD hair straighteners in the ladies' change rooms. 

Close

Our Alpine Health & Fitness gym and group fitness classes are based at Queenstown Events Centre, Frankton. There's heaps of free parking but the car park does get busy when we're hosting certain events and  junior sport at weekends.

Contact us

03 450 9005
qec@qldc.govt.nz

Physical Address: Joe O'Connell Drive, Frankton, Queenstown
Postal Address: Private Bag 50072, Queenstown 9348

 

Close