Tents, Marquees and Similar Lightweight Structures
If your event will involve tents, marquees or similar lightweight structures, we recommend you check the Building Act to understand whether consent is required.
Criteria from the Building Act
If your proposed tent/marquee fits the Building Act 2004, Schedule 1, Item 5 as below, then Building Consent or application for exemption is not needed:

Where the proposed tent/marquee does not fit the above criterial for one or more reasons, then an exemption can and usually is granted under Schedule 1, Item 2: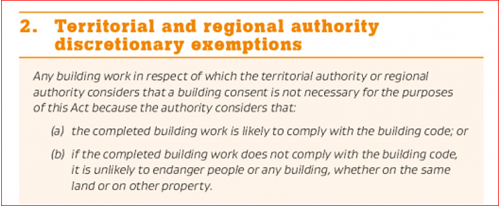 Where to find more information
Further details on exemptions to Building Consent requirement are detailed in the Building Services section of our website.
Stay up-to-date
Sign up to our newsletter Scuttlebutt and stay up-to-date with the latest news, events & information in the Queenstown Lakes District.