Water restrictions in Queenstown Lakes District

Why are restrictions needed?
If Queenstown Lakes District residents use water faster than we can make it, the amount of water in the reservoir will decrease.
Every local community will have different trigger points for when water restrictions are needed based on the characteristics of their local supply. In general, if water usage is ramping up then the appropriate alert levels will be imposed and adjusted as needed.
Water restriction levels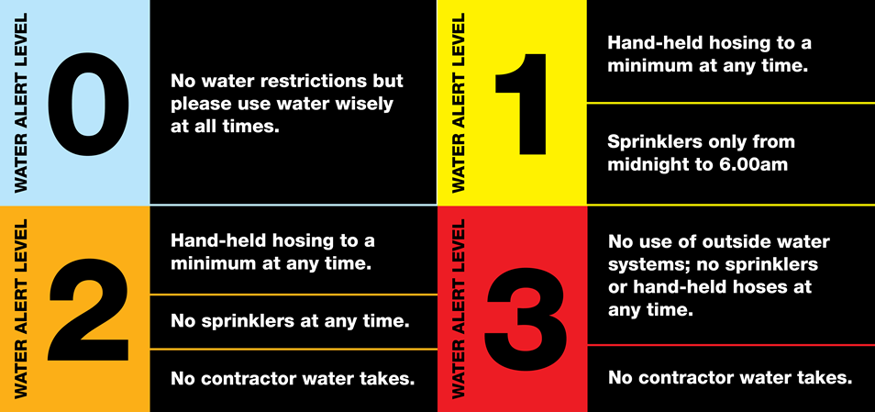 We continuously monitor water production vs usage reservoir levels across all our water schemes and alert levels will be lifted once usage drops to an acceptable level, normally coinciding with cooler and wetter weather.
Knowing what your alert level is
You can check your current alert level below, as well as find signage in your local community. We will also notify changes via our Community Text alerts and Facebook page.
Whakatipu Restrictions Map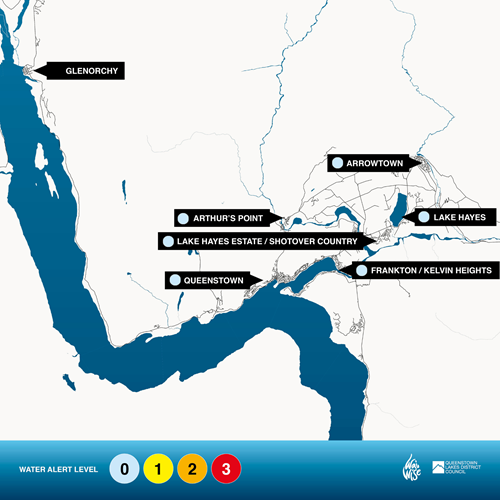 Wānaka Restrictions Map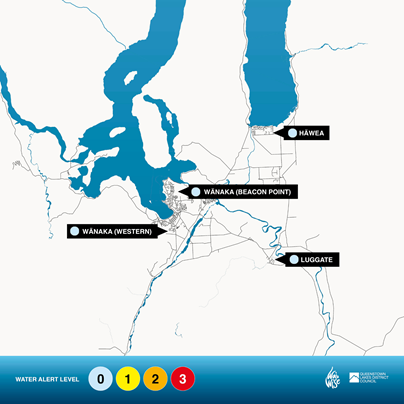 Stay up-to-date
Sign up to our newsletter Scuttlebutt and stay up-to-date with the latest news, events & information in the Queenstown Lakes District.