New Wastewater Rates for Cardrona
Cardrona now has a reticulated community Wastewater (WW) scheme resulting in significantly improved wastewater infrastructure for the area. Here you'll find full details of how the new infrastructure impacts rates for Cardrona property owners.
Quick links
---
Cardrona WW - Capital Cost Recovery
Council uses two main ways of recovering the cost of building the infrastructure: 
Development contributions (DCs) – paid as lump sum ($18,228 incl GST per dwelling equivalent)

Capital WW rate – deferred payment option ($18,228 over 30 years at 4% pa per rating unit)
In our experience, most existing property owners will wish to use the Capital WW rate (deferred payment option) rather than pay the full cost up front.
We will therefore, assess all existing properties (excluding those who have previously paid DCs and/or who entered into a standalone Wastewater Agreement), which are able to be serviced with the Capital WW rate.
This will result in an additional annual charge of $1,054 (incl GST) for most property types (residential, vacant, country dwelling, mixed use etc). Commercial and Visitor Accommodation (VA) will pay the additional annual charge of $1,054 (incl. GST) plus an additional $527 per additional toilet. This means that a VA unit with 2 toilets will pay $1,581 per annum. The law prescribes that any property within 30 metres of a sewer main is deemed to be serviceable and will be subject to the Capital WW rate. If any ratepayer of an existing property does wish to pay up front, the DC will be payable and the Capital WW rate will not apply.
Any future properties which are created after 1 July 2022 (subdivisions or new buildings) will not be charged the Capital WW rate; they will pay DCs through the consenting process.
---
Operating Cost Recovery
There will also be a WW rate recover the costs to run the scheme.  This will apply to any existing serviceable property (within 30 metres of a sewer main). Connected properties will be charged $750 (incl GST) per annum.  Properties within the serviceable area but not connected will be charged a 50% rate of $375. This ensures that all ratepayers either using the service or who are able to use the service make a contribution to the running of the scheme.
---
What is the serviceable area for the new scheme?
The map below illustrates the initial serviced area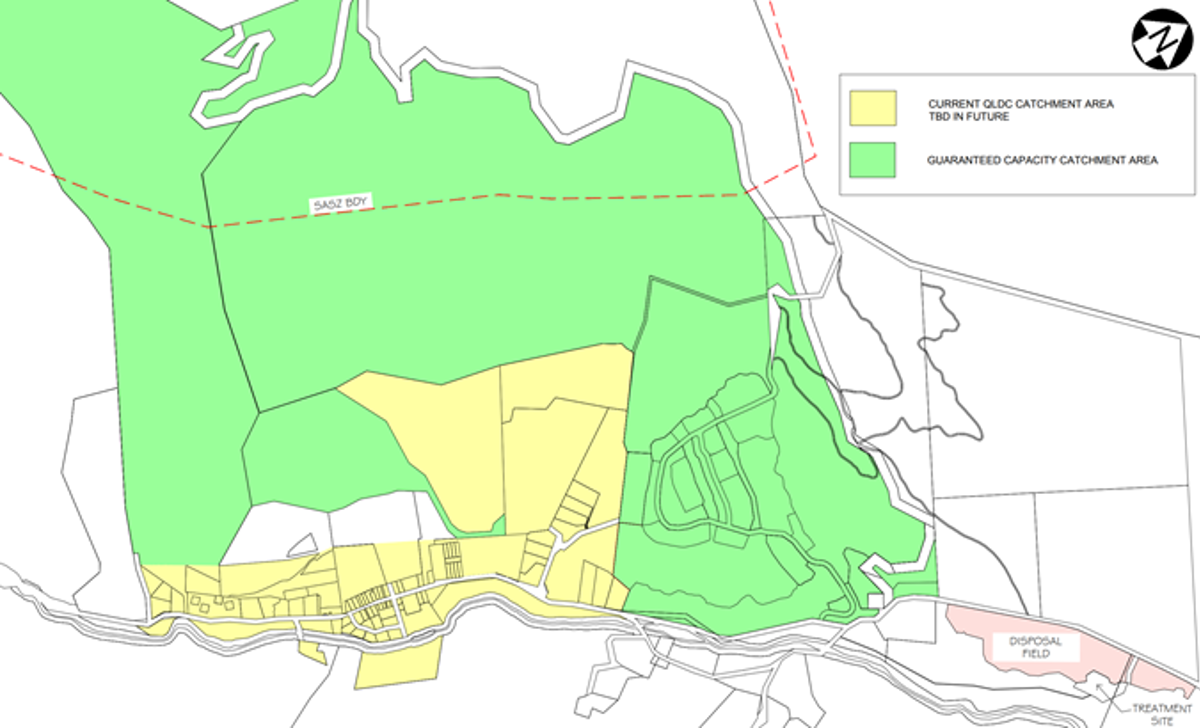 Stay up-to-date
Sign up to our newsletter Scuttlebutt and stay up-to-date with the latest news, events & information in the Queenstown Lakes District.