Holiday swim weeks
Mix up the kids' school holidays with swim classes at Alpine Aqualand (Queenstown Events Centre) and Wānaka Recreation Centre.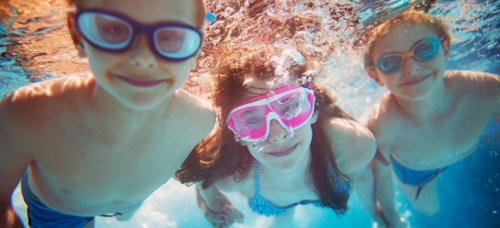 A 30-minute swimming lesson each day is an intensive way for children to rapidly develop their swimming skills and enhance their technique.
As part of our learn to swim programme, we encourage you to use our public pools before and after lessons (we suggest after so students aren't tired for their class). This is included in the cost of lessons so there's no need to pay pool entry for the person being taught (but accompanying family members and friends do need to pay!). It's a great opportunity to practise new skills.
30-minute group lessons are held at Alpine Aqualand between 9.00am-12.00pm for most pre-school and school age levels

$62.50 per child per week (i.e. five lessons)

April School Holidays

Week 1:  Tuesday 11 – Friday 14 April, $50.00 (four classes)

Week 2: Monday 17 – Friday 21 April, $62.50 (five classes)

 For more information please call or email:

03 450 9115

aqualandswimschool@qldc.govt.nz

Close

30-minute group lessons are held at Wānaka Recreation Centre between 9.00am-12.00pm for most pre-school and school age levels

$62.50 per child per week (i.e. five lessons)

April School Holidays

Week 2 only:  Monday 17 – Friday 21 April, $62.50 (five classes)

For more information please phone or email:

03 443 9334

 

Close