Forward Works Viewer
Forward Works Viewer is a visual and secure online mapping tool for anyone involved in planning or managing large scale projects or community events in the Queenstown Lakes District.

It was designed so that organisations involved in infrastructure and building construction, repair and maintenance activities within a region, have up-to-date information on all current and planned work so that efforts could be consolidated using resources more effectively and efficiently.
We are providing this tool to developers, project managers, surveyors, planners, architectural designers, builders, roading, traffic management companies and event planners to share knowledge, work together and utilise resources to minimize disruption.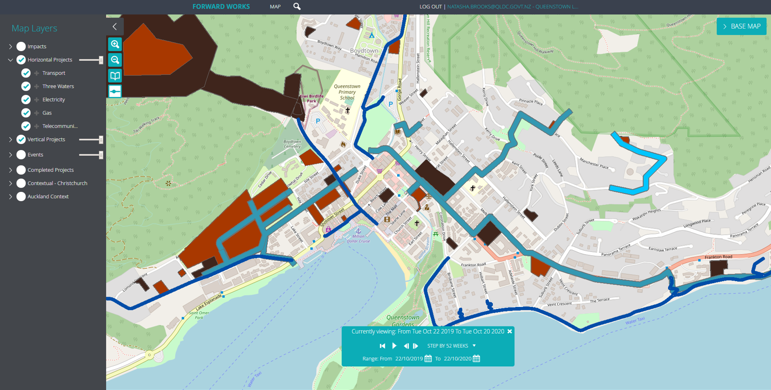 Interested?  
If you have any questions on the Forward Works Viewer or would like a demo, please email the forward works team or request access below.