---
Welcoming Communities
The Welcoming Communities programme aims to make the district more welcoming for everyone by focusing on a range of areas including supporting new residents with:
leadership opportunities

welcoming communications

equitable access

being connected in the community

economic development, business and employment

civic engagement and participation

creating welcoming public spaces

culture and identity
---
Why did we join the Welcoming Communities programme?
Over many decades, Queenstown Lakes has welcomed waves of migrants from different parts of the world, as well as from all over Aotearoa New Zealand, producing diverse and vibrant local communities.
In recent years, the rapid growth of our district has changed the makeup of our communities. The traditional terms of local, visitor and worker are no longer sufficient, as there is far more diversity and richness in the whakapapa of our district.
We recognise the importance of celebrating the broad range of people who have chosen to make this special place their home. Welcoming Communities will help Queenstown Lakes support equality and grow inclusive local communities so we can continue to evolve as a place that celebrates diversity.
The programme will be rolled out over three years and builds on a pilot programme by Immigration New Zealand across five regions in New Zealand from 2017 to 2019.
Welcoming Communities will support all newcomers - migrants, refugees and international students - to the district, including Kiwis.
---
Our progress
We met the requirements to be accredited as a Committed Welcoming Community on 9 February 2022, having signed a Statement of Commitment on Tuesday 2 November 2021.
This is stage one of four accreditation levels within the Welcoming Communities programme.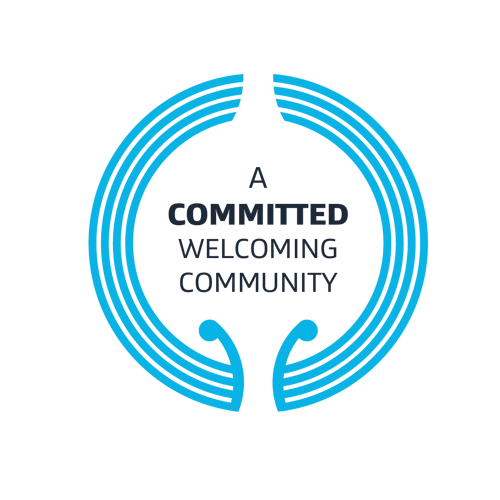 ---
How will we achieve a Welcoming Community?
As part of the programme we will complete an initial community stocktake. This will include how council services can better meet the needs of all our communities and how we can improve community connections. It will be a joint initiative, working collaboratively with our communities to develop a Welcome Plan that reflects the unique characteristics of our place.
Ensuring everyone feels included and has a sense of belonging is vital for building a strong, resilient and vibrant community. The happiness and commitment of newcomers as part of the Queenstown Lakes community has a flow on effect to the experience visitors receive and the subsequent reputation of the district.
We'll consult and partner with mana whenua Kāi Tahu and local Māori in development of the Welcome Plan, working together to create, advocate for, and continue to foster a welcoming and inclusive community.
Welcoming Communities | Te Waharoa ki ngā Hapori is a government funded programme led by Immigration New Zealand in partnership with the Ministry for Ethnic Communities and the Human Rights Commission.
---
Welcoming Communities Advisory Group
We are now seeking expressions of interest to serve on the Welcoming Communities Advisory Group.
If you are a people person who enjoys sharing your passion for living in Queenstown Lakes with newcomers, this could be the role for you.
If you are interested in applying please:
Applications close at 5.00pm on 20 May 2022.
---
News and updates
Media releases:
You can find out more about the Welcoming Communities programme via the following links:
---
Contact us
If you have any questions about Welcoming Communities or want to get involved, please contact the Welcoming Communities Coordinator for Queenstown Lakes District Council, Silvia Dancose.
TEL: 027 772 0138
Silvia Dancose is Canadian-born and comes from a mixed background; her father was French-Canadian and her mother was Mexican. She is fluent in French, Spanish and English.  Silvia moved to Hamilton, New Zealand in 2011 and has been living in Queenstown since December 2019.

Her career pathway has led her to occupy many roles in the NGO sector working alongside and advocating for newcomers, migrants and refugees. In Canada, she worked at the Centre for Canadian Language Benchmarks, a national centre of expertise in support of the national standards in English and French language proficiency in immigration, education, workplace and community settings. 

In New Zealand, she worked for nearly 9 years for New Zealand Red Cross in the areas of settlement and employment of refugee background persons. One of her most recent roles was Regional Manager in Central Otago for Red Cross Visitor Care Manaaki Manuhiri in 2020, a COVID-19 relief programme funded by DIA aiming at supporting temporary visa holders facing hardship.

Silvia describes herself having a natural inclination to connect with people from all ethnic backgrounds and walks of life. Her upbringing has a lot to do with the fact that she lived in many developing countries as a child and teenager because of her father's work. She is passionate about diversity, inclusion and equity and considers them as integral parts of any welcoming community. By taking a gentle approach to demystify these concepts in practice and celebrating what's already diversely rich and socially cohesive, Queenstown Lakes can become even more welcoming.

Silvia has recently completed a Certificate in Intercultural Studies to complement her Post-Graduate Diploma in Adult Education and bachelor's degree in Education. Silvia lives with her Kiwi partner and has two young adult children, one currently studying and living in Canada.

Close