Tuesday, 14 March 2023
Another active transport project in Wānaka gets underway
Choosing to bike, walk, scoot, skateboard or even e-unicycle to and from Wānaka will soon become easier and safer.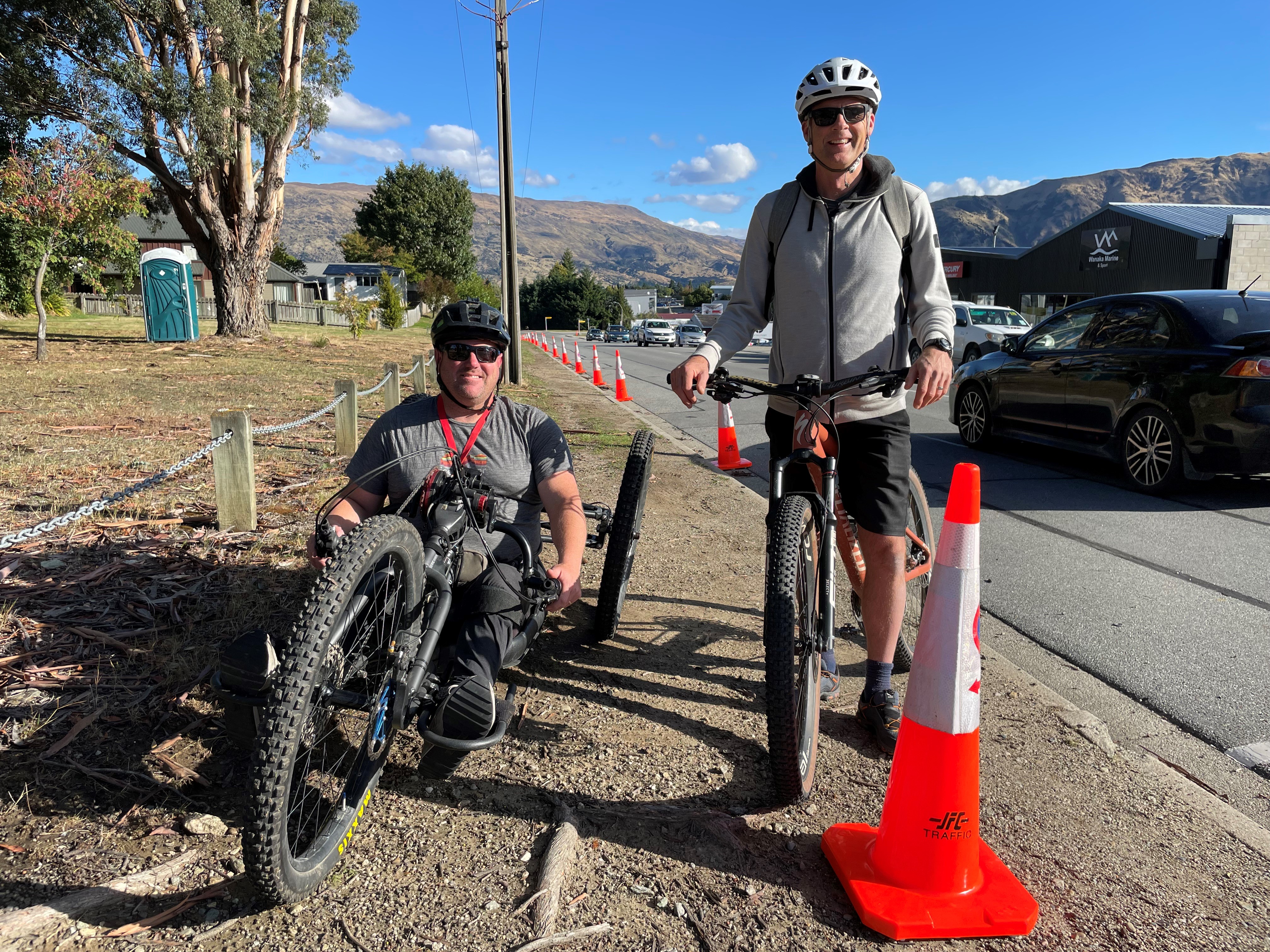 Choosing to bike, walk, scoot, skateboard or even e-unicycle to and from Wānaka will soon become easier and safer as Queenstown Lakes District Council (QLDC) begins work on a new shared pathway along Anderson Road.
With the separate Schools to Pool route also underway, Wānaka-Upper Clutha Community Board Chair Simon Telfer said the town's growing active transport network represented the realisation of a long-held vision.
"We set up the Active Transport Wānaka group in 2017, long before I was elected to the community board, and those attending a public meeting at the end of that year ranked Anderson Road as second priority behind Schools to Pool. Having both routes now under construction shows how a few passionate people in the community can work with Council to achieve meaningful change," he said.
"We recognise that not everyone is able to forego their cars and utes but the increasing variety of e-bikes and scooters is making their use much more viable for a greater range of people than ever before. Both new routes will become important, long-term community assets that will encourage positive shifts in people's travel decisions as our population grows."
QLDC Acting General Manager Property and Infrastructure Tony Avery said it was essential Council continued to invest in active transport infrastructure alongside planning for more conventional vehicle traffic.
"The Upper Clutha's resident population is predicted to grow by around five thousand by 2031 with an above average rise in central parts of Wānaka. Creating enjoyable, safe options for people to leave their cars at home whenever possible will deliver many benefits in terms of physical wellbeing, a cleaner environment and reduced congestion," he said.
Mr Avery said enabling work on Anderson Road began this week with contractors establishing a lay-down area on the corner of Wilkin Road.
"The first stage will be built from the southern end of Mount Iron Drive down to the state highway roundabout and then we'll work back north towards Aubrey Road. The pathway will feature a variety of road crossing and safety features to suit the variable intersections and available space. A chip seal surface will enable any future water infrastructure work to be completed with minimal disruption and additional cost."
He added that the loss of two trees in the lay-down area – a gum and an oak – would be offset by planting natives two-for-one as per the QLDC Tree Policy in addition to the long-term environmental benefits of encouraging positive changes in travel behaviour.
The new route will connect at its northern end with the recently sealed cycleway down Aubrey Road from Albert Town past Northlake. It has the potential to connect with other existing and future active transport routes as the network continues to grow.
Budget for the Anderson Road project is estimated at $1.2M which will receive a subsidy from Waka Kotahi NZ Transport Agency. The lead contractor is JFC.
ENDS|KUA MUTU.
Media contact: communications@qldc.govt.nz or call 03 441 1802.
FURTHER INFORMATION | Kā pāroko tāpiri: