Monday, 21 October 2019
Lakeview Precinct early concepts revealed
Plans to transform the 10 hectare site into an extension of the Queenstown CBD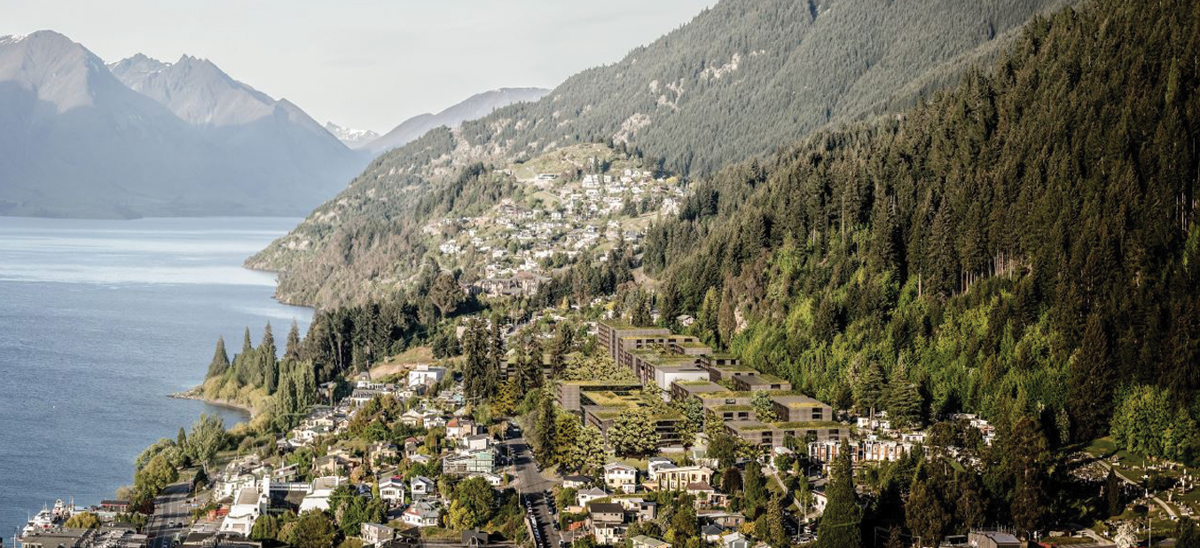 Following the signing of the developer agreement last week, Queenstown Lakes District Council (QLDC) is able to share the early concept and vision for the Lakeview Precinct in Queenstown. An outline of this concept is provided in a video from Ninety Four Feet which can be accessed at: www.qldc.govt.nz/your-council/major-projects/lakeview.
QLDC has been working closely with the consortium of Ninety Four Feet, Augusta Capital and The Britomart Hospitality Group, and QLDC's other development partners Ngāi Tahu Tourism and Well Smart Ltd, on the plans to transform the 10 hectare site into an extension of the Queenstown CBD.
QLDC Strategic Projects Manager Paul Speedy said Council has chosen a fantastic partner who has understood its objectives for the site and requirement for investment in the CBD to support its growth and function.
"The predominantly residential mixed-use precinct will complement the local context through clever design elements. There will be courtyards, laneways, plazas, streets, and connected community spaces which draw the eye to the surrounding outstanding landscape and views," said Mr Speedy.
"Development of the Lakeview Precinct has been long anticipated and will provide a quality living environment within walking distance of the CBD, helping ensure its prominence for both locals and visitors alike," said Mr Speedy.
Initial site establishment works will commence before the end of this year with infrastructure works associated with the subdivision scheduled to commence in mid-2020.  Following completion of the infrastructure works, construction is estimated to take more than ten years and be phased over seven stages.
"Lakeview is a once in a lifetime opportunity in Queenstown which we are excited to be a part of," commented Mark Francis, Augusta Managing Director.
"This transaction continues our recent move into sourcing product through alternative avenues as investment grade properties become harder to acquire, providing a strong pipeline of stock for our planned tourism and residential funds. We also look forward to working alongside QLDC's other partners in the wider development of Lakeview," Mr Francis said.
"We often refer to the district's Vision Beyond 2050 to help inform future decision making and planning. This project mirrors concepts such as Thriving People, Deafening Dawn Chorus, and Embracing the Māori world," said Queenstown Lakes District Mayor Jim Boult.
"Unlocking the vast potential of this site will be a legacy project with long lasting benefit to our communities. I can't wait to get started." Mayor Boult added.
ENDS|KUA MUTU.
QLDC media contact: communications@qldc.govt.nz or call 03 441 1802.
Ninety Four Feet contact: Dean Rzechta, Managing Director Ninety Four Feet at dean@94feet.com.au or +61 3 9519 7800.