Oli Roborgh
 Endeavour to make your fitness an addiction you can't live without.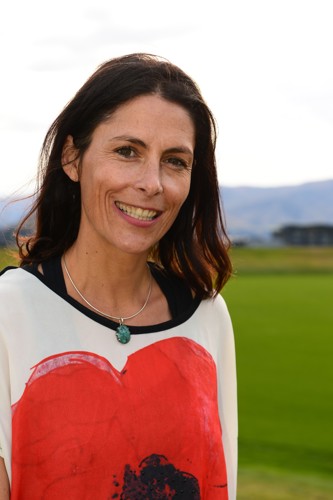 Thriving on challenge and inspired by seeing others reach their goals, Oli's a woman on a mission to get Queenstown moving. Oli takes a holistic approach to health; as a trained chef, her clients receive insight on diet and wellness alongside up-to-the-minute training plans tailored to their specific needs.
Her personal running pedigree includes completing the Routeburn Classic, Kepler Challenge, the Motatapu Ultramarathon and Moonlight Marathon, plus countless overseas races. Oli has a massive love of the outdoors either riding bikes or skiing with her family.
"Nothing motivates me as much as seeing people push themselves to achieve, no matter how large or small the goal," says Oli.
As an NZ Institute of Health and Fitness Level 4 qualified Personal Trainer and REPS registered, Oli's gentle but firm approach sees clients exploring a level of strength and fitness they didn't think possible.
"Working out with Oli was such a fantastic experience. She held me accountable to my training plan and made exercise enjoyable. She took the time to understand my routine and fitted training around it. I can't recommend Oli highly enough" - Sue Charlesworth, PT client.
Oli's areas of expertise
Running

Endurance training

Weight loss/toning up

Nutrition coaching

Healthy menu planning and food choices

Managing your training post-baby and around your kids

Programme design

Bootcamps / small group training

Fitness for skiing.
Qualifications
Certificate in Personal Training Level 4, New Zealand Institute of Health and Fitness.

Certificate in Nutrition and Coaching level 1 precision nutrition
Contact
021 451700
oliviaroborgh@icloud.com