Murisa Brown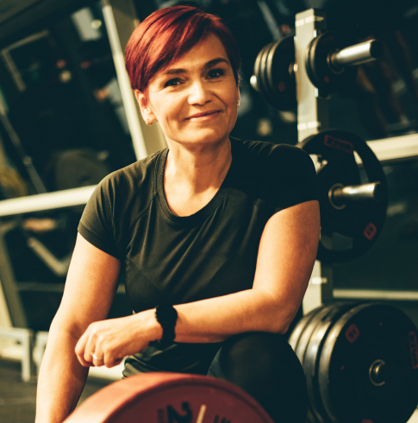 "Strength training is one of the best things you can do for your health."
---
Murisa is very keen to meet and help people that are interesting in building a strong, fit and aesthetic body to help you smash your goals. She believes in strength training that addresses any potential muscle imbalances and movement deficiencies in order to improve function and decrease your risk of injury.
Murisa's goal is to educate and empower, because she wants everyone to be confident in the gym environment and develop the tools they need to achieve their goals. Bottom line, she gets excited about strength training!
Murisa's areas of expertise
Hypertrophy training.
Strength development.
Movement assessment.
Cardiovascular conditioning.
Core training, mobility and flexibility.
High intensity interval training (HIIT).
Injury prevention and postural correction.
Qualifications
Certificate in Personal Training, Level 5 (Auckland Uni. of Technology, 2015).
Certificate of Coaching Olympic Weightlifting, Level 1.
NZ Certificate in Sport Coaching, Level 3.
Corrective Exercise Specialist.
Contact
M: 021 854 329
murisabrown@gmail.com

Stay up-to-date
Sign up to our newsletter Scuttlebutt and stay up-to-date with the latest news, events & information in the Queenstown Lakes District.