Community feedback invited on options to enhance Wānaka's Lismore Park and Peninsula Bay Reserve
Wednesday, 01 November 2023
Community feedback invited on options to enhance Wānaka's Lismore Park and Peninsula Bay Reserve
Do you love Lismore Park or have a passion for Peninsula Bay Reserve?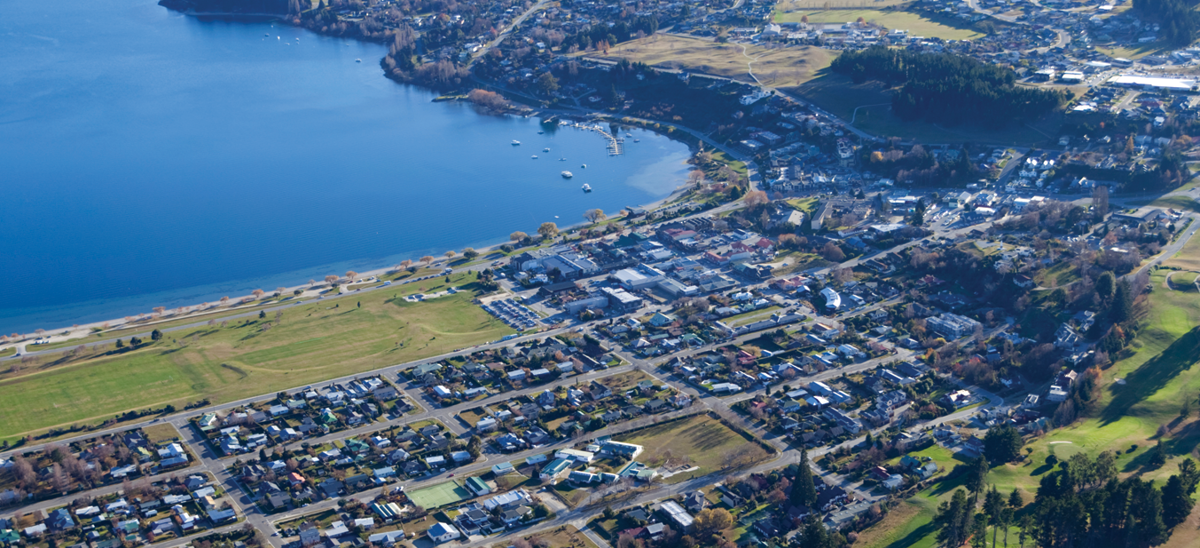 Do you love Lismore Park or have a passion for Peninsula Bay Reserve? What are your favourite reasons for going there? Is there anything that would make you use them more?
Queenstown Lakes District Council (QLDC) has published draft development plans for both reserves, which guide decisions on potential infrastructure, facilities, landscaping, access and programming to create inclusive and sustainable spaces for the whole community.
QLDC Community Services General Manager Kenneth Bailey said Council's Parks & Reserves team is asking as many people as possible to provide feedback on opportunities to enhance and protect their status as two of Wānaka's best-loved open spaces.
"Some people might already value existing aspects of these reserves – the views, the quiet, walking and biking trails, the trees and other vegetation – while others might be keen to consider these locations with fresh eyes and a nod to the future," he said.
"Each provides different benefits for locals and visitors. 'Pen Bay' reserve is the only large, open space accessible for residents to enjoy in that part of town and already has several informal tracks connecting it with Sticky Forest and the start of the Clutha River Mata-Au along Outlet Road. Closer to town, Lismore Park has an 18-hole disc golf course and newly renovated bike jump park and will be increasingly used by the community as part of the 'schools to pool' active transport route that's currently under construction."
"Early engagement with specific stakeholders including the Wānaka-Upper Clutha Community Board and recreational, biodiversity and accessibility groups has helped create some really interesting ideas and design concepts. We're now inviting the wider community to take a look at the draft plans and complete the short surveys to guide our next steps on their behalf," said Mr Bailey.
He explained the long-term vision for both locations is to create spaces that provide a variety of recreation opportunities for residents and visitors to enjoy. For Lismore Park this includes enhancing the reserve to support its existing uses. Options include a bike repair station and drinking fountains for the jump park, toilet facilities and a new disc golf learners' space. It also proposes a perimeter loop track, native succession planting, reflective spaces and more accessible parking. The plan for Peninsula Bay focuses on reserve improvements and enhancing access. Options here include native planting, shared pathways for walkers and people on bikes, and creating scenic viewpoints.
Further information is available online with hard copies at Wānaka Library and Council's Ardmore Street office. The two separate, short surveys are available to complete online at letstalk.qldc.govt.nz.
Feedback closes on 27 November with final plans expected to be presented to the community board for consideration in February next year.
ENDS|KUA MUTU.
Media contact: communications@qldc.govt.nz or call 03 441 1802.
FURTHER INFORMATION | Kā pāroko tāpiri: